Have I mentioned how much I love my Easter Peeps Topiary? When I was making it I knew right away that I wanted to do some more crafting with peeps, they're just too cute! So I decided to make a wreath as well.
Here's what I used
9 inch wreath (from the dollar store)
1 pack of bunny Peeps (12ct)
Paint (optional)
Hot glue
Ribbon
Craft Sealant
Total cost = $2
I didn't have pink spray paint so I used regular acrylic paint. It worked just fine, but I'm sure using spray paint would be 10x's easier.
Hot glue the peeps in the direction you prefer, add some ribbon and you're done! Isn't that too easy?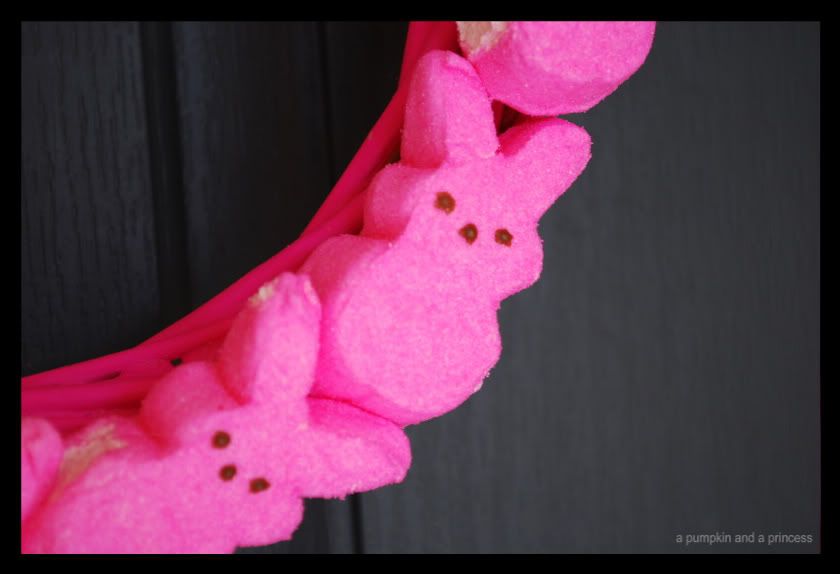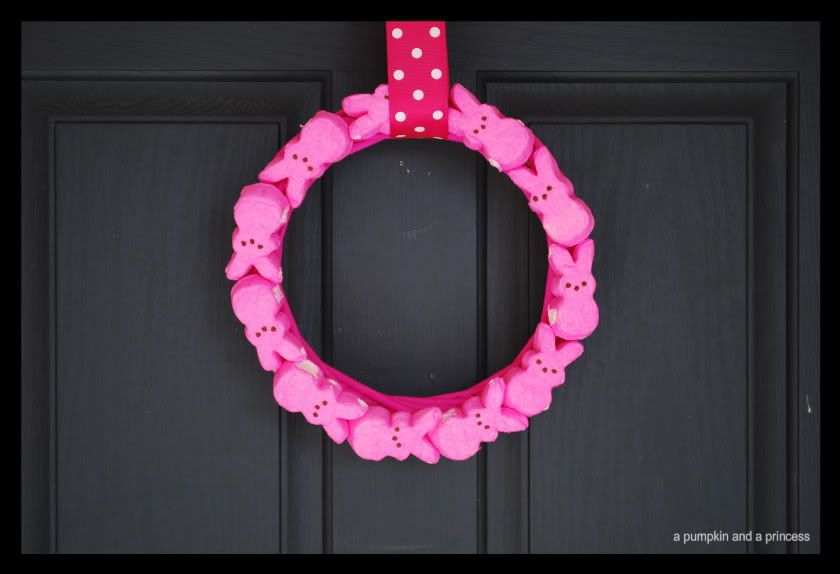 I {hop} you like my wreath :)
Does anyone actually like Peeps? I tried one for the first time since I was little and I can't say I'll eat another. I'd much rather indulge in these. Mmmmm…