To help keep the kids entertained and provide some educational activities this summer, I have come up with weekly themes. This week we've been focusing learning about the ocean and of course I had to make a special treat to reflect the theme.
Beach Cupcakes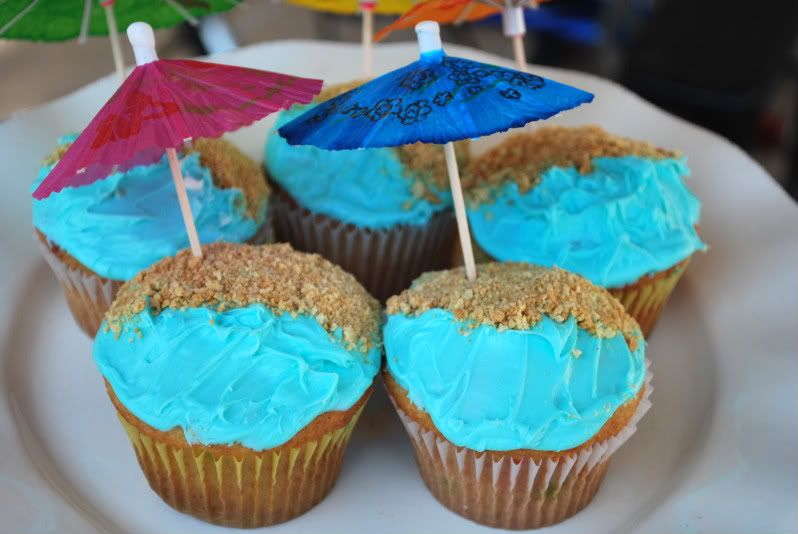 I cheated *gasp* and used a cake box AND can frosting
It's nice having a little helper available at all times…
I frosted them and tossed some crushed graham crackers on one side but they still needed something
Aha! Left over umbrellas from a luau party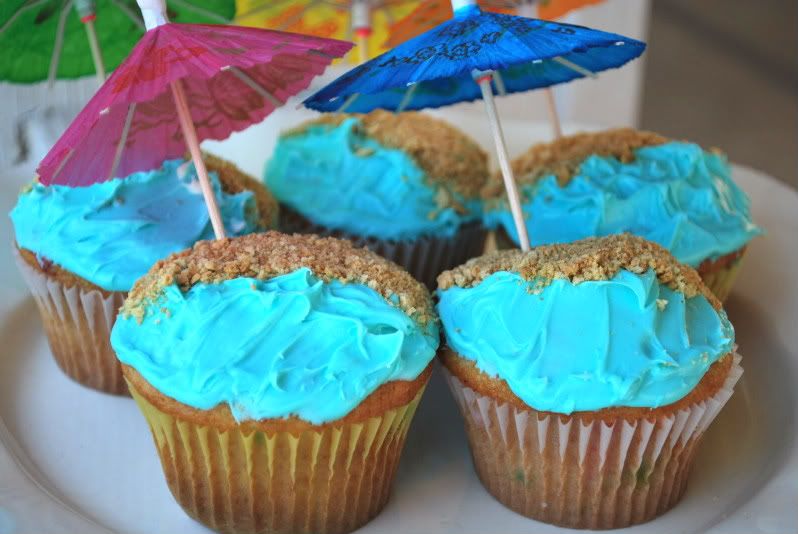 These were perfect for our Ocean theme week. We're finishing up our projects today and as soon as I get everything uploaded I'll share them with everyone. Have a great weekend!!
Check out the awesome parties I'm linking up to here.