I have to show you the adorable cookies we made this weekend. I got creative and made an arrangement out of them. I've never tried this before, but for my first time I think it came out pretty cute.
I'm thinking about making another one for Mother's Day.
Of course we had to make some Easter cookies too :)
This is what I used (milk for frosting not pictured)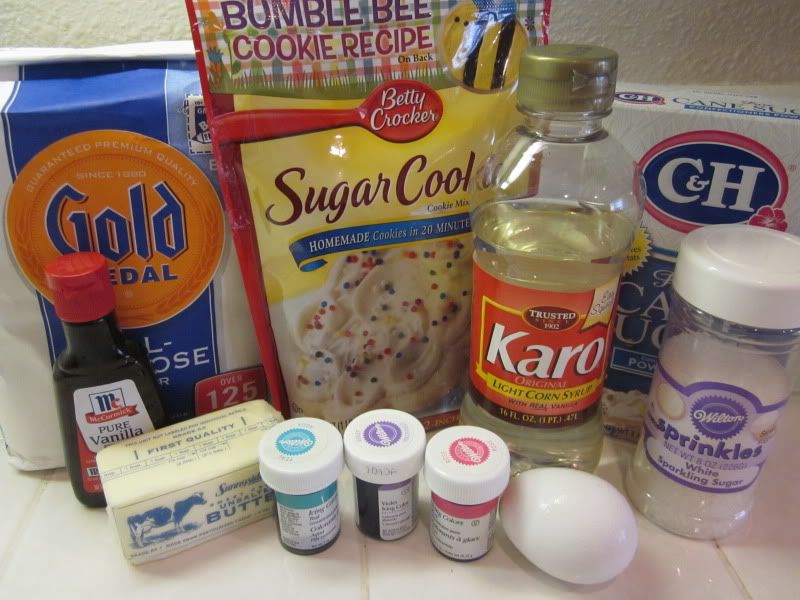 Follow the package directions
(I always chill my dough for a few hours, it's just easier for me to work with)
Cut out shapes, insert lollipop stick, bake 7-9 mins, cool
1 cup confectioners sugar
2 tsp milk
2 tsp light corn syrup
1/4 tsp vanilla extract
food coloring
Mix sugar and milk until smooth. Add corn syrup and extract.
I needed much more icing than this recipe makes so I increased the confectioners sugar and milk until I got the right consistency. If your icing is too stiff, increase the milk a teaspoon at a time.
I used a wilton #3 tip, but you can also just cut the tip off the piping bag and that works just as well.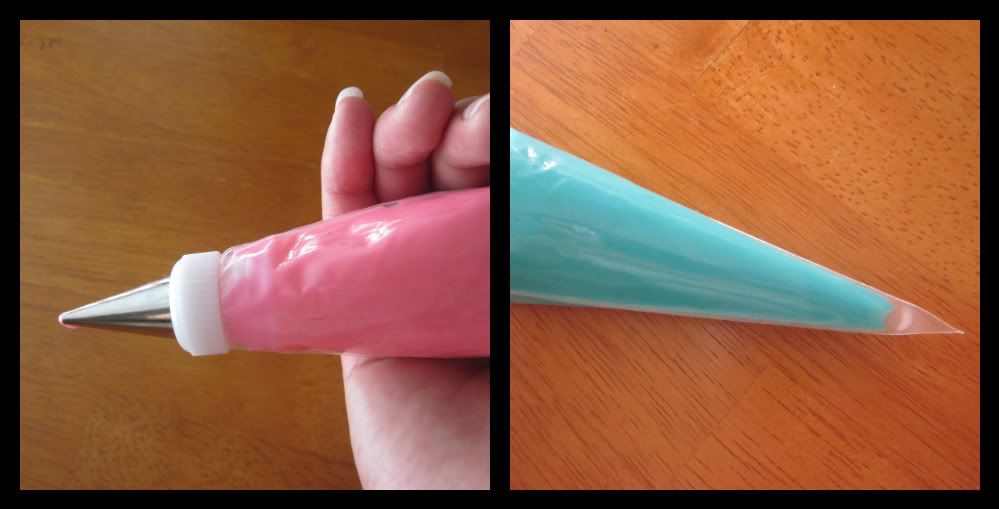 I'm definitely not a pro at this but I simply lined the border then filled the center and used a toothpick to spread it out.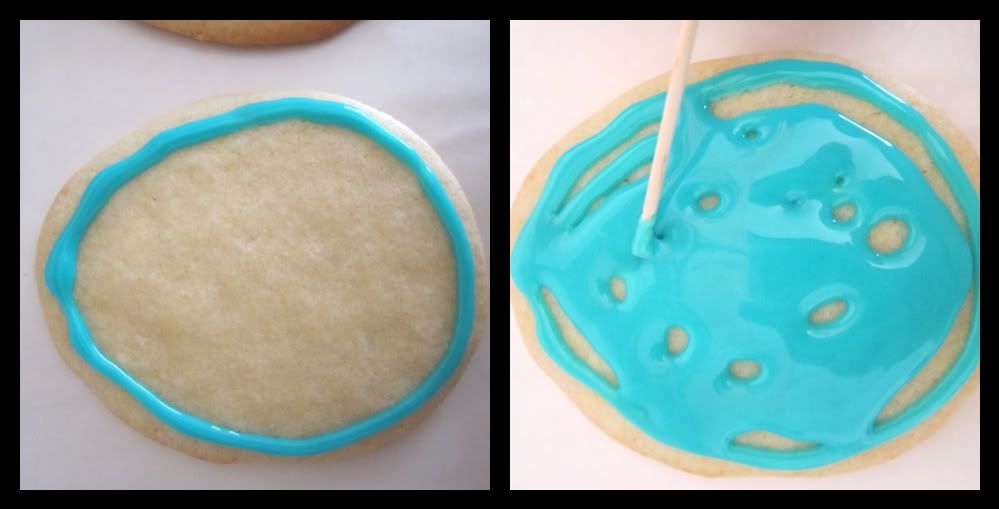 Once it dried I outlined the cookies with a different color.
For the arrangement I inserted the cookie pops into styrofoam, using a pail I had around the house. Then topped it with some Easter grass.
The kids and I had a great time making these. They did all the sugaring and I even helped them pipe a few of them. My 7 year old did the blue and pink polka dot egg all by himself, I think he did a great job!
Have you ever made a cookie bouquet? I'd love to see it!
**I'm linking up to these awesome parties**