Do your little ones love to color/paint? Mine do just about everyday. So while looking for a birthday gift bag at Target this week I suddenly thought to myself..hmm maybe I can use the kids art to wrap hubby's gifts? It actually worked perfectly and the kids liked drawing pictures for dad.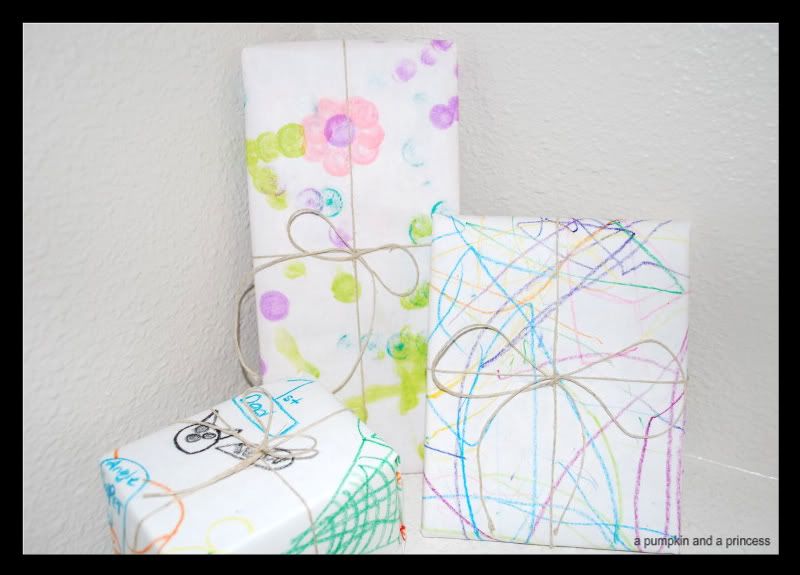 The paper we used is thick, made for paint and markers. I believe I got the pad at Target awhile back for $2.
My 20 month old drew this :)
For this last gift I had to tape together two pieces of paper to cover it completely.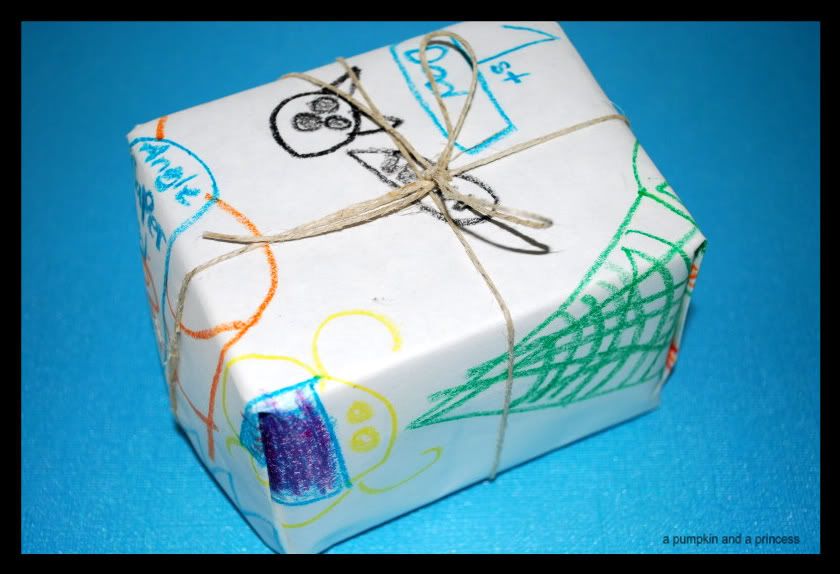 The kids enjoyed this and I was happy I didn't need to buy another gift bag.
We've been working on some handprint art that I'll post soon. Oh and hopefully two more Easter treats next week too. Check back soon for tutorials on those. Have a great weekend!
***Linking up to these awesome parties***