Continuing with our 4th of July theme, I recently made the kids individual berry trifles.
If you follow me on facebook, I mentioned that I had a successful trip to my local farmers market and picked up these beauties…
We've been eating berries with everything and I wanted to see if the kids would like berry trifles. Which of course they did.
They really liked the star on top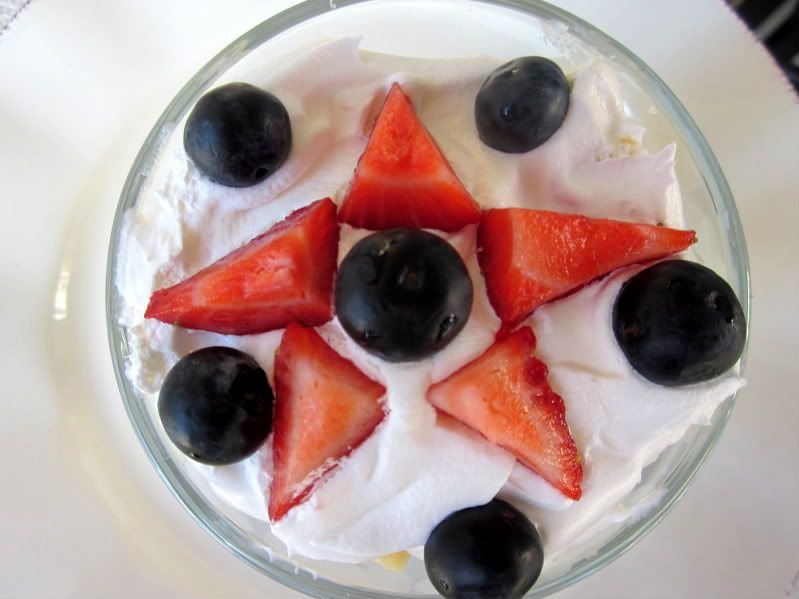 Want to know the best part about this yummy treat? This is all I used..
I've seen recipes where you add pudding, but neither of us is a fan of it so I didn't bother adding it. Can I just say how fun pound cake is to cut? With the leftover cake I cut out mini stars with a cookie cutter and the shape held up really well. I'm thinking we may have another treat idea in the works :)
Do you have a favorite trifle recipe? I'd love to try different recipes out..with or without berries.
Linking up to these awesome parties.