Yesterday was my mother in laws birthday and I made her a delicious chocolate cake to celebrate. I know I've mentioned it before, but baking is seriously one of my favorite things to do. I could bake everyday, but I'm sure my thighs wouldn't like that too much. I'm also a huge fan of making things semi-homemade. I decided to use my favorite cake mix Betty Crocker Triple Chocolate Fudge and for the first time ever, make homemade cream cheese frosting. I've always been intimidated by making my own frostings and don't do it often. I wanted to try cream cheese frosting and I can't believe how easy it is to make.
I followed the recipe on the box and baked it in two 9-inch pans
For the cream cheese frosting I followed
this
recipe.
-16 ounces of softened cream cheese
-1/2 cup of butter
-2 cups of powdered sugar
-1 teaspoon of vanilla
Cream the butter and cream cheese, then add the vanilla. Slowly incorporate the powdered sugar and you're done! I can't believe I've never tried this before.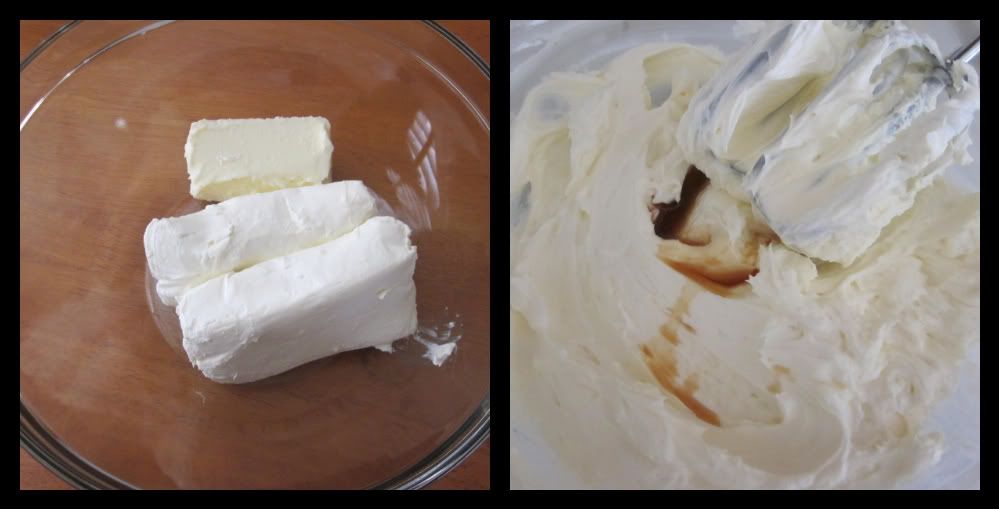 I was running behind so I didn't get a picture of all the steps and quickly snapped a few pics with my point and shoot camera. But I used my vegetable peeler to get the chocolate curls. I then tossed them on the sides and center of the cake. Simple, yet cute.
And in case that wasn't enough sugar, we served it with ice cream. We had a great time!
Now I'm off to plan hubby's birthday which is in 2 days!