If you haven't noticed, I've had a little bit of a sweet tooth lately. Last week I was craving Oreo cookies then I started thinking about what I could do with the remainder of the package before I ate it all. So today I decided to make Oreo cupcakes.
I thought it'd be fun to make the kids something green everyday this week and this is what I came up with.
These are really easy to make. Place an oreo at the bottom of a cupcake liner and fill 2/3 of the way with cake batter.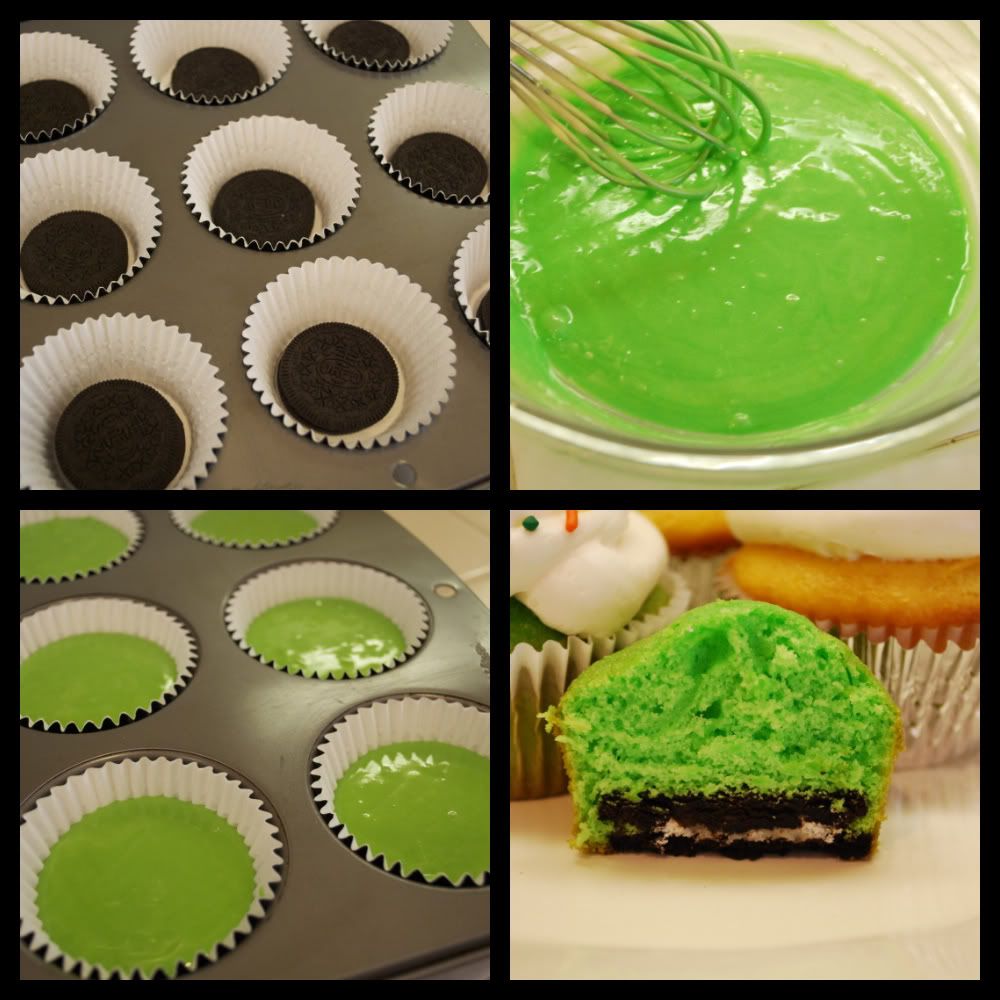 Bake for 18-20 mins and let them cool.
I also made some without food coloring.
These were so fun to make and have I mentioned delicious? Madi had a great time putting the cookies in the liners, oh and trying to sneak bites in too. Hmm….now I need to think of what to make tomorrow.
Green jello? Milkshakes? Cookies? Oh the possibilities!