Strawberry Overnight Oats topped with pecan granola.
I wrote this post on behalf of Real California Milk. All opinions are my own.
As the end of the school year approaches we're look forward to longer days enjoying the sun, no more rushing out the door every morning, and filling our schedule with fun family activities. I've mentioned before that our mornings can be a little hectic. We're usually short on time and rely on quick breakfast ideas that help us get out the door quicker. My go-to breakfast this year has been overnight oats. Have you tried them? It's one of the easiest meals I make and my kids love them! This Strawberry Overnight Oats recipe is a great meal when you're on the go and it's a healthy way to start off your morning.
Strawberry Overnight Oats
Ingredients
½ cup milk
⅓ cup steel cut oats
1 teaspoon chia seeds
3 strawberries, sliced
1-2 teaspoons honey, agave, or maple syrup
Granola (optional)
Instructions
Combine ingredients in a mason jar and refrigerate overnight.
Top with granola and enjoy!
The great thing about overnight oats is that there's no wrong way to do it. You can adjust the milk to oats ration depending on your preference. We like to use honey but you could also leave the sweetener out of the recipe or add another teaspoon if you prefer. For the strawberry overnight oats we add a pecan granola. I've always been a big fan of oats so I'm glad my kids enjoy this healthy recipe as much as I do!
Keeping our family active and healthy has always been a priority for my husband and I. My husband grew up playing on city sport teams, school teams, and traveling sports teams from the age of 4 through college. Me? Not so much. Let's just say my coordination and sports don't mix well. Think I'm joking? I broke my foot last fall while running on a bike bath. HA! However, my husband has always wanted to have the kids involved in sports for the physical benefits as well as the lifelong friendships you develop.
As the kids get older I'm realizing how different each child is. For years I encouraged my oldest to play every sport available to him so that he could stay active all year long. In the end I found that he was miserable in certain sports and excelled in others. We now enroll them in their favorites where their strengths are and keep them moving during off seasons. This could be a simple game of basketball in front of our house, a family bike ride, or walk to the park.
We recently learned about the Fuel Up To Play 60 program and couldn't be more excited to get our school involved. The Fuel Up To Play 60 is a program funded by the National Dairy Council and NFL. The goal of the program is to empower children to make changes in their school by choosing healthy foods and staying active for 60 minutes everyday. The program offers students incentives like NFL player visits to their school or Super Bowl tickets. The focus is to help children not only make changes in their lifestyle but in their community as well. As a parent you can get involved by enrolling as a program advisor for your child's school. You can also find tools and resources to help your child stay active.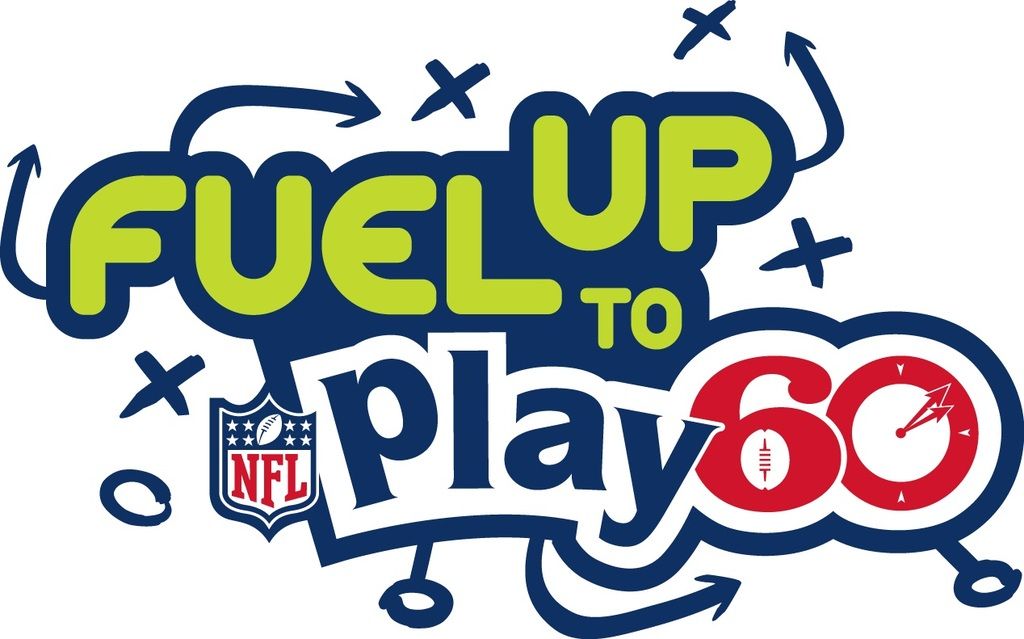 As part of the Fuel Up To Play 60, the Real California Milk board represents more than 1,450 dairy families and promotes good nutrition in schools. The program provides up to $4,000 to qualifying schools through the Spring Grant Funding Program. The grant helps support health and wellness programs. It's designed to support schools that implement the 2015-2016 edition of the Fuel Up To Play 60 Playbook. This can be as simple as creating a healthy breakfast program or 100 Mile Club. In the Central Valley (where we're located in California) schools and students 4th-10th grade can also participate in the Get In The Game Challenge. The school with the highest number of student sign ups will receive a celebration featuring games, food, and special guests from the San Francisco 49ers. The winning school will received a dedicated stadium brick in Levi's® Stadium! To learn more and apply for a spring grant visit fueluptoplay60.com
This is a sponsored post written by me on behalf of Real California Milk.