HappyMemorialDay!!!
This past week went by a lot faster than I would have liked. I didn't get a chance to post everything that I wanted to, but I had an amazing time with family.
On Friday hubby and I graduated and then Saturday we had a big party to celebrate. We had family from out of town and out of state here to celebrate our graduation. My mother in law knew it'd be the last time we'd see everyone for awhile so she though it'd be a good idea to have a graduation party and to celebrate the upcoming arrival of our baby boy all at once. It's a little non-conventional, but it was the perfect way to celebrate both events with all of our family and friends.
I knew my in laws would throw an amazing party for us, and I wanted to make cupcakes for it.
I used my new cupcake stand.
It was my first time making this frosting and it was delicious! You can find the recipe 
here.
I used my Cupcake Wrapper Cartridge and cut 2 inch scalloped circles and 1 1/2inch regular circles in a light blue
I then used my Wall Decor and More Cricut Cartridge and cut 1inch onesies..aren't they adorable??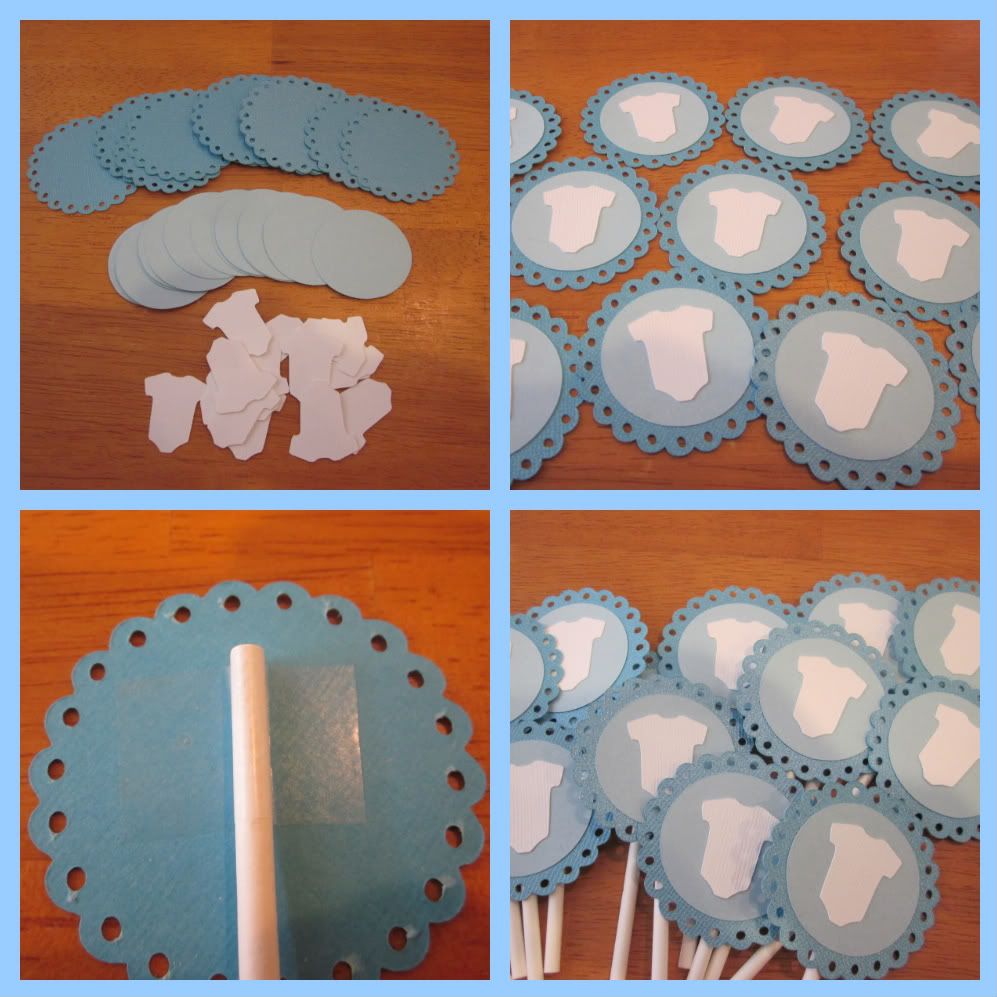 My mother in law made these cute graduation hats so we used some of them as cupcake toppers.
I found the wrappers on clearance for $1 at Michaels.
It was such a great weekend and as exhausting as it was, I could do it over and over again.
Now to focus on making more baby things for this little boy :)
I made my first blanket last night, I'm quite happy with the way it turned out. I'll post pics of that this week.